TCU School of Art Professor Adam Fung's Advanced Painting class visited the Trinity River, along with Professor Nick Bontrager's Video Art class, over the course of three class meetings including sites at Trinity Park, Hidden Waterfalls, and Gateway Park. At each site, students used watercolors, drawing, note taking, cameras, and drones to record information to share with other classes and their fellow students.
Upon return to the painting studio the students distilled this information and their experiences into paintings that reflects their most significant moments on the Trinity. These impressions became paintings with a multi-faceted source, always linking back to the Trinity River and their deepened relationship with the river that runs through their city.
Tarrant Regional Water District has taken this opportunity to provide exposure for one of the many areas of talent for Horned Frogs and show the positive impact they make on the City of Fort Worth. Working through different forms and mediums, TCU's School of Art functioned as a source of cultural enrichment and appreciation for the landscapes and environment that exists within this amazing city. Below you may find each of these magnificent pieces, with the composer's name. The images will appear on the Trinity Trails Instagram page this Summer during our bi-weekly #FrogArtFriday posts.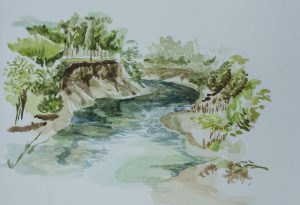 Taylor Cuozzo, Trinity River Painting Project, Watercolor 8 x 10
@taylorcuozzo on Instagram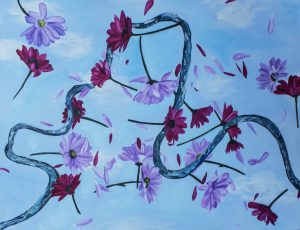 Courtney Cheevers, Trinity River Painting Project, Oil on Canvas 30 x 40
@cheevers_creative on Instagram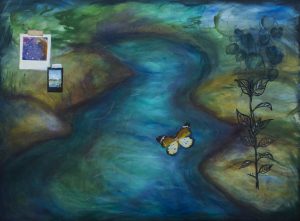 Jennifer Freeman, Trinity River Painting Project, Oil on Canvas 30 x 40
@_jennifer_freeman on Instagram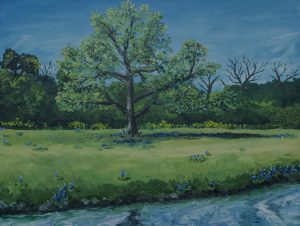 Hannah Hedrick, Trinity River Painting Project, Oil on Canvas 30 x 40
@hahahedrick on Instagram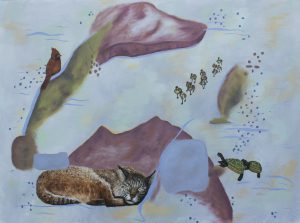 Sophia Edwards, Trinity River Painting Project, Oil on Canvas 30 x 40
@sophtato on Instagram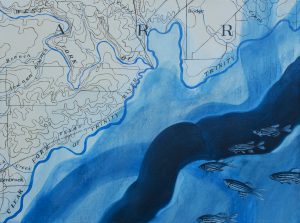 Mackenzie Heard, Trinity River Painting Project, Oil on Canvas 30 x 40
@me.heard.art on Instagram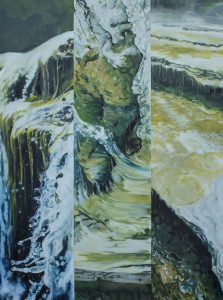 Taylor Cuozzo, Trinity River Painting Project, Watercolor 8 x 10
@taylorcuozzo on Instagram
We'd like to give a special thanks to Adam Fung for providing these pieces and a special thanks to the TCU Art Department for educating our Frogs. You can find more astonishing creations on the TCU Painting Instagram account:
@frogpainters